Meridian 857 Release and Reference Sales Promotion
17 February 2017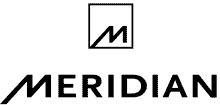 The Meridian 857 Reference Power Amplifier is finally here!
With Meridian's long heritage of building high performance, high resolution amplifiers. The new 857 is capable of providing an exceptional experience even when partnered with some of the world's most demanding loudspeakers.
To mark the new launch Meridian are running a promotion that cannot be missed!
Starting from now until Saturday 20th May 2017. Any pair of SE, '.2' DSP Loudspeakers or 857 amplifier sold is entitled to a 20% discount on a reference component.
Meridian will first fulfil those who placed pre-orders on the 857, followed by new order that join the queue.
PLEASE CONTACT US TO TAKE ADVANTAGE OF THIS NOT TO BE MISSED OFFER!
| | | |
| --- | --- | --- |
| Buy: | RRP | RRP Promo Price |
| 857 | £6,000 | N/A |
| DSP5200 .2 | £6,000 | N/A |
| DSP5200 SE | £10,000 | N/A |
| DSP7200 .2 | £17,000 | N/A |
| DSP7200 SE | £24,000 | N/A |
| DSP8000 .2 | £32,000 | N/A |
| DSP8000 SE | £43,000 | N/A |
| | | |
| Receive 20% discount on: | | |
| 818v3 | £8,000 | £6,400 |
| 808v6 | £11,000 | £8,800 |
| 861v8 | £12,500 | £10,000 |
| Ultra DAC | £15,000 | £12,000 |