Order a Moon 250i Amplifier and get a Moon 110LP V2 Phono Stage FREE
Valid until 31 March 2023
Moon 250i Integrated Amplifier
power and emotion
The MOON 250i Integrated Amplifier delivers power and emotion in an elegant package.
Versatile and intuitive
Versatile and intuitive to use, the 250i delivers a seductive musical performance and represents an outstanding value. Well respected and known for exceptional price-to-quality ratio, the 250i marries a classy appearance, true MOON-build quality and irreproachable sound quality without equal in its price class. Assembled to our exacting standards, it will deliver outstanding performance with the reliability that has made our products so well known and respected around the world.
key features
Of course, key features you'd expect in a MOON product are present such as SimLink™, RS-232 and IR ports for custom-install environments.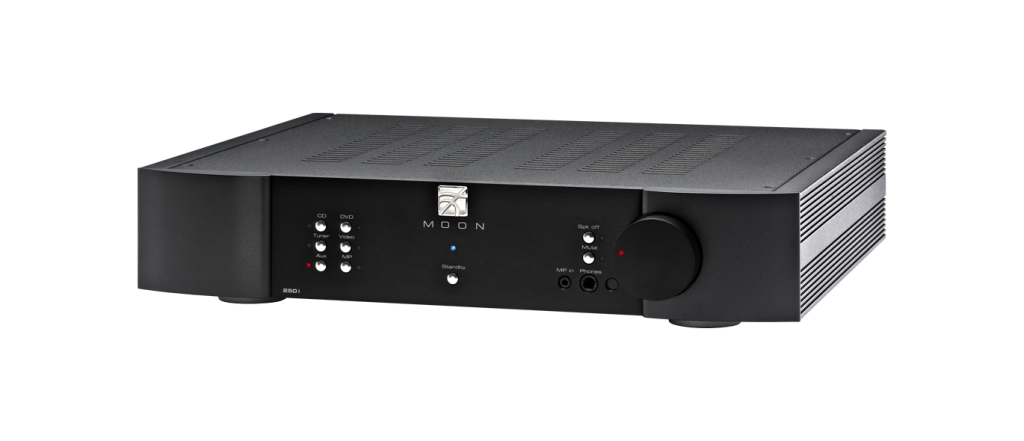 Moon 110LP V2 Phono Preamplifier
Still popular even though from another era, vinyl records offer music lovers a particular sound and tangible support that is much appreciated. Crucial in the result of listening to a turntable, the phono preamplifier optimally adapts a turntable to the rest of the Hi-Fi system, by amplifying the signal coming from the cartridge. Whether for a beginner's table or a high-performance table, there is a MOON phono preamplifier for all tastes. During assembly, our phono preamplifiers benefit from special care. They feature measured and hand-selected capacitors for reproduction with a more precise and natural frequency response.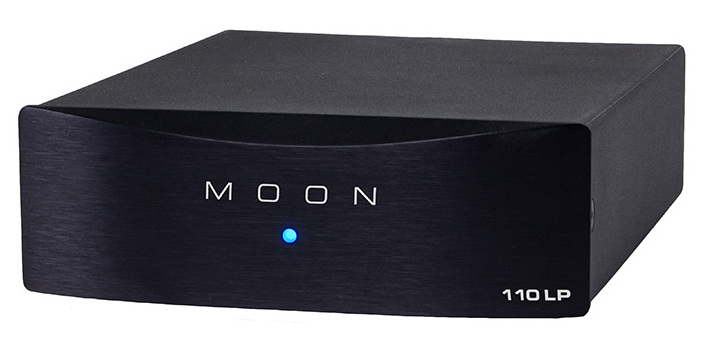 Developed with award-winning technologies used in our more exotic phono preamplifiers, the MOON 110LP v2 represents another leap forward in sound quality and affordability.
Enjoy all of the MOON sonic characteristics available at a lower cost than ever; fast, tight, extended bass response, a natural open midrange, and airy extended high frequencies. This is achieved through the combination of an improved power supply and an enhanced circuit layout. Another benefit is an increased input overload margin for trouble free use.
In a matter of just a few seconds, you can easily configure under the unit each of these four parameters: gain, curve, resistance and capacitance. As a result, replacing your cartridge will not render the MOON 110LP v2 obsolete.
End-user adjustable impedance loading (47kΩ, 475Ω, 100Ω, 10Ω)
End-user adjustable capacitance loading (0pF, 100pF, 330pF, 430pF)
End-user adjustable gain settings for moving magnet and moving coil cartridges (40dB, 50dB, 54dB, 60dB, 66dB)
End user selectable curve (IEC/RIAA)
Four layer PCB tracings using pure copper for low impedance characteristics
Inductive DC Filtering for a significantly lower noise floor
Compact, rigid all-aluminum chassis with gold-plated RCA connectors
Designed to be powered up at all times for optimal performance
The following accessories are included inside the box with your unit:
External AC power supply
AC mains
Stick for under-panel dipswitches settings