Save £150 off Pro-Ject Stream Box S2 Ultra!
Tuesday, 12 November 2019 | Gary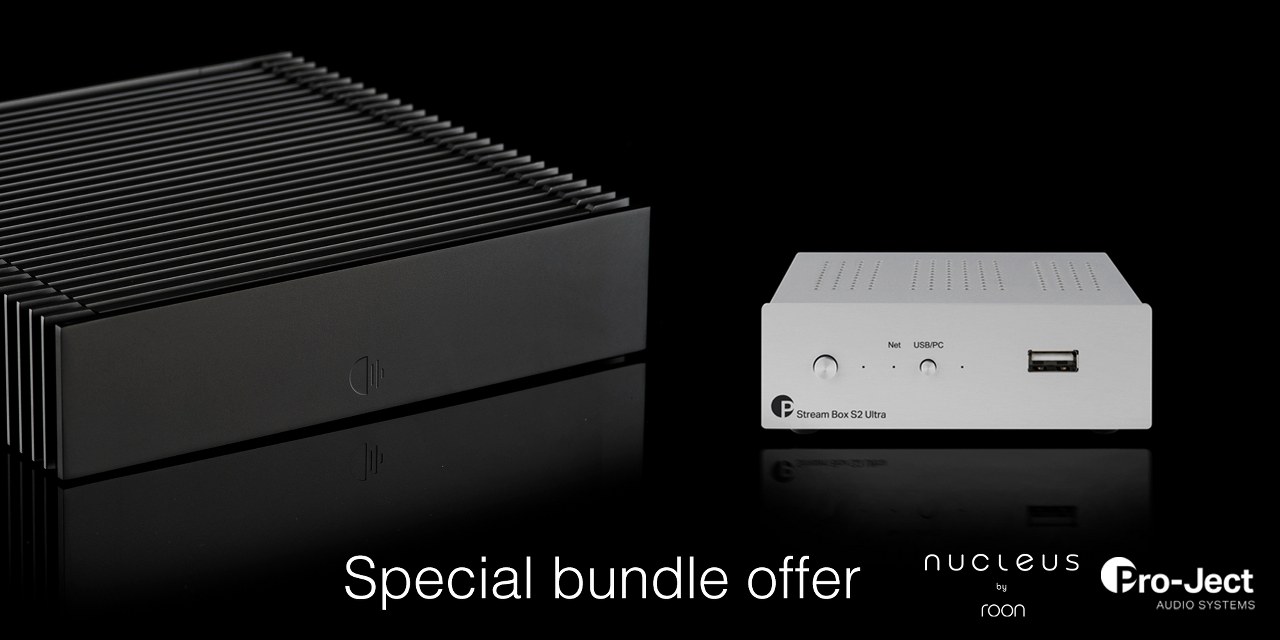 Henley Audio are delighted to announce a new promotion for customers interested in upgrading their listening experience to an environment controlled by the popular Roon music software, but delivered in the best possible fidelity.
For a limited time, all new Roon Nucleus or Nucleus+ purchases receive £150 off the award winning Pro-Ject Audio Systems Stream Box S2 Ultra.
In combination, the Nucleus and Roon Ready authorised Stream Box S2 Ultra deliver lightning fast Roon performance with the additional benefitof a USB detox process, improving the overall audio performance from your USB DAC. Pro-Ject's sophisticated transport is the ideal solution, allowing you to place the Nucleus server nearer your other computer hardware - rather than in your hi-fi rack - and itself small enough to tuck away from view without complication. The USB detox creates a clean USB signal, almost entirely devoid of noise, for absolute clarity and fidelity.
TERMS AND CONDITIONS:
The bundle offer is available as part of any new Nucleus or Nucleus+ purchase from an authorised Henley Audio reseller, and must be taken at point of order.
Offer open to all UK and Ireland customers with a UK or Ireland delivery address.
Sales are handled exclusively by our retailers, and are subject to each individual retailer's terms and conditions.
Offer can be withdrawn at any time by Henley Audio.