The new Lumin S1 available to dem now
22 December 2014 | Simon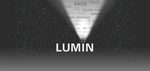 The Lumin S1, the bigger brother of the award winning and simply spectacular Lumin A1, is now available in our demonstration rooms to listen to. Book an appointment today to come and see & hear this beautiful streamer in action.
New for 2014, LUMIN S1 adds DSD128 5.6Mhz support by utilising 4 ESS SABRE32 Reference DAC chips to deliver a total of 16 DACs per channel in parallel.
While LUMIN S1 brings greater resolution and a more dynamic sound, no stone has been left unturned to ensure that the characteristic LUMIN musicality is delivered. This has involved tuning every part of the system to complement these new DAC chips, including revising the clocking system and enhancing the external dual-toroidal power supply.

For more information about this incredible streamer, click here.