Roon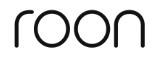 In addition to music browsing, Roon is a multi-room, multi-user networked audio platform built to the exacting standards of audiophiles. It offers features like bit-perfect playback, DSD and PCM upsampling, multichannel playback, and signal path display.
Roon plays to a number of different types of devices on your home network – Roon Ready, AirPlay, Sonos, Squeezebox, and Meridian – and can be controlled from Mac, Windows, iOS, and Android.
In order to ensure the best possible support for the modern digital audio home, we at Henley Audio distribute the Nucleus and Nucleus+ audio servers. Developed in collaboration with Intel, and designed for music and audio enthusiasts, Nucleus is the centerpiece of a high-performance multi-room music system that works with a huge family of audio products. Now you don't need a PC or NAS to enjoy music with Roon; just connect Nucleus to your network and control it from your phone, tablet, and Mac or Windows computer.