0% finance available now!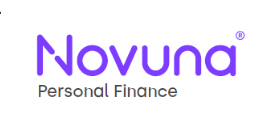 Analogue Seduction offers a number of different finance options in conjunction with Novuna Finance. Finance is available on any purchase over £500.00.
Novuna 0% Finance

0% finance with Novuna is available on orders over £500 and is a fixed term loan agreement allowing you to spread payments over a 6~48 month term. You can choose to pay an upfront deposit between 10% and 50%, which in turn will adjust the value of monthly repayments. The more you spend, the longer term the finance can be spread over. The terms available for 0% finance are:
06 Months - orders £500 and over
12 Months - orders £1000 and over
18 Months - orders £1500 and over
24 Months - orders £2000 and over
36 Months - orders £3000 and over
48 Months - orders £4999 and over
Analogue Seduction offers ease and convenience with our latest range of affordable finance options. Spread the cost with the new 0% interest Free, or simply choose a great low rate on our Classic Credit Plan. It's an easy and affordable way to purchase the latest kit you want - today!

Flexible Finance Options

If you prefer a different length of repayments than the examples offered above or have a certain monthly repayment figure in mind, we can offer a highly competitive finance package based around your individual requirements. Call 01733 350878 and speak to us to discuss a flexible finance package. If you're reading this outside of our normal business hours, please send us a message (remember to list the items you want to order, the monthly repayments you want to make and your contact details) and we'll come back to you!
In order to apply, you must be:

1) At least 18 years old
2) A permanent UK resident (minimum of 12 months)
3) Either in:
a. Regular Employment (16 hours per week)
b. Self employed with proof
c. Retired from regular employment
d. Receiving invalidity disability or mobility allowance
e. House person living with their spouse who is employed
3b) The following are not classed as being permanent paid employment and so would not be eligible for finance:
a. Temporary or Agency workers.
b. Anyone whose main occupation is looking after someone else's children and is not
c. Part of an OFSTED registered business (e.g.grandparent, friend, neighbour).
d. Foster carers with no other permanent paid employment.
e. Students unless they are student nurses or student doctors.
f. Supply teachers unless they have a fixed term contract with a specific named school.
4 Be able to provide acceptable proof of address and proof of signature;
5 Make payments by direct debit
6 Be purchasing the Product for personal not business use.
We can not offer finance if you are unemployed.
Your application will be assessed based on eligibility, credit history and affordability and Novuna will let you know the outcome in just a few seconds. A "hard" credit check is made which is recorded on your credit file. Once approved, Novuna will let you know who the lender is and provide you with their contact details. You then just need to digitally sign your credit agreement, pay your deposit and wait for your order to arrive. We were previously with Klarna but now work principally with Novuna.
In some cases, your application may be referred to the lender for manual assessment and you'll be notified by email of the decision within 24 hours. If you're not approved for finance it could be for a variety of reasons and the lender will be able to give you more information. Your first direct debit payment will be taken around a month after you receive your order. This will show on your statement as a payment to the lender. You have the right to repay all or part of the loan early at any time.
There is a 14-day cooling off period during which you can withdraw from the credit agreement. If you wish to cancel, please contact us, we will cancel the application, arrange for return of the goods, the lender will refund your deposit and let you know of any outstanding balance if applicable.
Order on finance by phone / e-mail

Call us on 01733 350878 to apply for 0% finance by phone or if you have any other questions. Alternatively, click here to e-mail us asking for a call back. Feel free to include in the e-mail the list of items you'd like to order on 0% finance to save listing these when we call you back. We'll always aim to call back by the end of the day (when your e-mail is received during working hours), if not sooner. If we arrange a package/total which isn't on the website we can then send you the finance link by email to apply.
Order on finance in person

Visiting customers can also apply for finance in our showroom. Please feel free to pop into see us (The Manor House, Manor View, Whittlesey, PE7 1TF) and we'll be happy to help.
Representative Example
On an order for £1000, you could pay a 10% deposit of £100, followed by 12 monthly payments of £75 each (the remaining £900 divided by 12). Alternatively, on an order for £2500, you could pay a 20% deposit of £500, followed by 24 monthly payments of £83.33 each (the remaining £2000 divided by 24).
Low Cost Classic Credit Finance Option
An affordable choice with a competitive APR of just 15.9%, this low cost, classic finance package is a great option for customers wishing to purchase the latest technology today.
Spread the cost of your purchases with 24 equal monthly repayments with this interest bearing straightforward personal loan - an ideal finance option for those wishing to make regular, low cost payments for their purchases over a longer period of time.
Representative Example:
The example below is based on a cash price of £1,000.
| | |
| --- | --- |
| Cash Price (Min £1000) | £1,000 |
| 10% Deposit | £100 |
| Amount of Credit | £900 |
| 24 Monthly Instalments of | £43.57 |
| APR | 15.9% (Representative APR) |
| Total Amount Payable | £1145.68 |
| Total Charge for Credit | £145.68 |
Please note: The loans attract interest which is calculated daily and debited monthly in arrears on each monthly instalment date. In calculating the APR, no account has been taken of any variation which may occur in the Interest Rate. When calculating the 10% deposit, the amount you pay may be slightly more than 10% as the figure is adjusted to give rounded loan amounts. Credit is subject to status. Written quotations are available upon request.
PLEASE NOTE. We are licensed credit brokers . We do NOT charge any fees for credit applications.
Right to cancel: All customers have a 14-day right of cancellation and right to a refund as required by the Distance Marketing Directive.