Siltech Mains Cables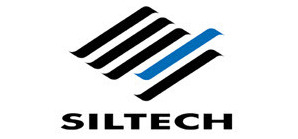 GENUINE SILTECH PERFORMANCE AT A MORE APPROACHABLE PRICE LEVEL, THANKS TO UNIQUE METALLURGY AND PROVEN TOPOLOGY.
Siltech – the name says it all. For years our products have been synonymous with silver conductor technology, prized for its incredible performance and longevity. But that quality costs. After extensive research and long-term testing we have finally found a way of producing an extremely pure, 6N mono crystal copper, with superior conductivity and without the contaminants that de-grade cable performance over time.
Siltech Classic SPX-380 Power CableFrom: £570.00

Siltech Classic SPX-800 Power CableFrom: £690.00

Siltech Explorer 270 P Mains CableFrom: £390.00

Siltech Signature Ruby Double Crown Power CableFrom: £7,120.00

Siltech Signature Ruby Hill II Power CableFrom: £1,710.00

Siltech Signature Ruby Mountain II Power CableFrom: £4,270.00

Siltech Triple Crown Power CableFrom: £16,690.00