We've added Primare to our line up!
6 November 2014 | Simon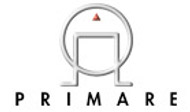 We've been looking at this equipment for a while now, but after hearing some of it at the HiFi News audio show in Windsor last weekend, it cemented our decision to take it on board. We're very happy to announce we have added Primare to our line up.
In the mid 1980s, long before anyone had heard of 'lifestyle' design, the first Primare range of hi-fi components was launched. The now celebrated 900 Series and 200 series products symbolised a radical shift in the way music systems were perceived: they proved that great sounding hi-fi could also be rewarding to look at and easy to use. Overnight the rules had changed: Primare made hi-fi for living as well as for listening!

Then an association with Xena Audio of Sweden, famous for its Copland and QLN brands, integrated the talents of Primare's Bent Nielsen and Xena's Lars Pedersen. Pedersen's production experience and Nielsen's unrivalled comprehension of the brand's ethos combined to create a new commercial momentum for Primare, which would optimise its potential to enhance every living space with extraordinary looks and breathtaking sound. By the mid 1990s the true nature and appeal of Primare had been defined.
Continuous Innovation and entrepreneurial dynamism gained Primare a reputation for excellence among consumers and designers alike. When engineer Bjorn Holmqvist joined the team in the late 1990s, Primare was ready to be counted as one of the world's most progressive and desirable high-end hi-fi companies.
Since then successive generations of Primare products have enshrined the brand's uncomplicated Scandinavian design ethos. Individually or combined within matching systems, they continue to prove that great hi-fi design can inspire lovers of fidelity and aesthetics in equal measure.
To see what we have on offer please click here, or click here to arrange a demonstration on some of this fantastic HiFi.