News
Saturday, 3 June 2017 | Gary
Included in the bundle is the B&W 686 S2 loudspeakers, Rotel A10 integrated amplifier, and the Rotel CD-14 CD player
Friday, 12 May 2017
Take a look at our special offer on Goldring cartridges!
2 Comments
Saturday, 6 May 2017 |
Simon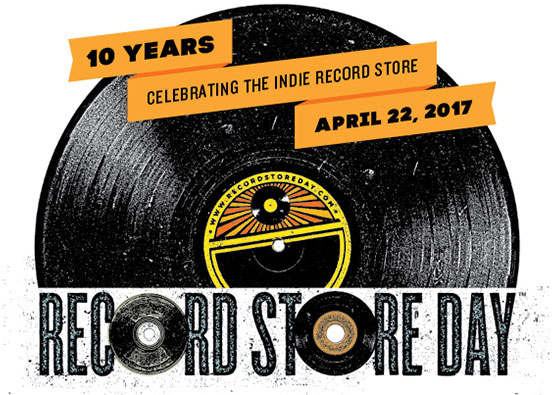 There's still some left! Record Store Day 2017 Rega turntables available, make sure you don't miss out!
Monday, 17 April 2017 | Gary
MARK LEVINSON NO 585 INTEGRATED AMPLIFIER
We are please to be able to offer our customers demonstrations on this stunning amplifier. We have to say its the best integrated we have ever heard.
Friday, 7 April 2017 | Simon
Trade in any brand or type of DAC and claim £200 towards the purchase of an irDAC2! £299 (£499 RRP)
Wednesday, 22 March 2017 | Simon
TO MARK THE RELEASE OF THE ALL NEW MERIDIAN REFERENCE TWO CHANNEL POWER AMPLIFIER 857, UNTIL 20TH MAY 2017 MERIDIAN HAVE A GREAT OFFER:
Tuesday, 28 February 2017
Pre-order a Prime Headphone Amplifier and Prime Power Supply and recieve an Explorer²!
Thursday, 23 February 2017 | Simon
Everyone loves a package deal, so here's some on Arcams What Hi-Fi 5 star Solo range
Friday, 17 February 2017
857 has now been released and Meridian are running a promotion that cannot be missed!
Tuesday, 24 January 2017 | Gary
We are Authorised Centre of Excellence for SME Products
Tuesday, 17 January 2017
Explorer² is able to incorporate the full suite of Meridian's audio enhancement technologies to provide a more realistic, natural sound than ever before.
Friday, 6 January 2017
Coming early 2017, the NEW Chord Hugo 2! - Building on the original, the Hugo 2 is a powerful DAC and headphone amp designed for both home and mobile use.
4 Comments
Monday, 12 December 2016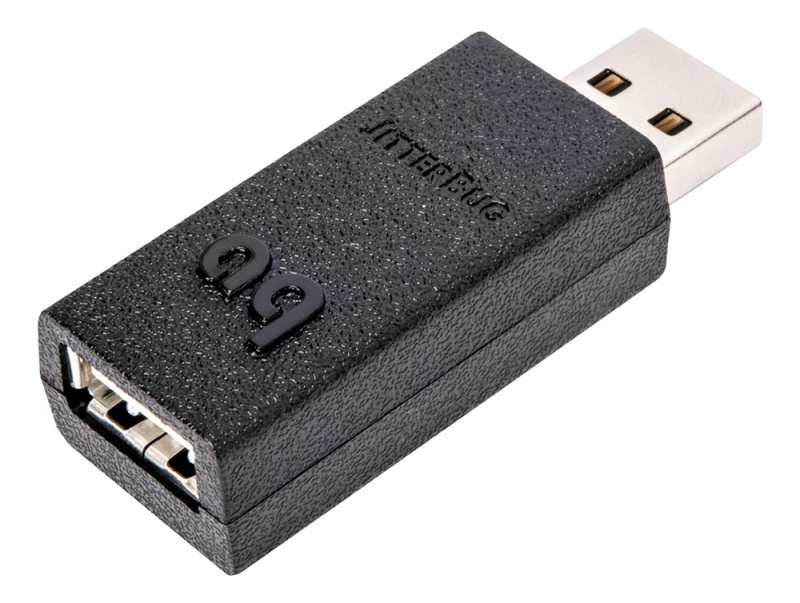 Order 2 Audioquest Jitterbugs and receive a 3rd absolutely free!
Sunday, 27 November 2016
Take a look at the new Rega Brio amplifier coming early 2017, available for pre order now!
Tuesday, 25 October 2016
The most advanced all-in-one music streaming platform yet.
Friday, 14 October 2016
We would like to introduce the NEW Dali KATCH, a rounded battery powered speaker supporting Bluetooth AptX and analogue inputs via mini-jack while also charging your phone or tablet on the go.
Tuesday, 11 October 2016
The Triology 931 has won the group test award in the latest issue of hi-fi choice magazine!
Saturday, 1 October 2016 | Simon
Customers who purchase the Ultra DAC and G57 Power Amplifier together will be entitled to upgrade to the brand new 857 Reference Two-channel Amplifier when it is launched shortly, at no additional cost.
Wednesday, 14 September 2016
Purchase an Arcam SR250 2 channel receiver and get an UDP411 Blu-ray player free!
Friday, 9 September 2016
To celebrate 10 years of the Tucana, Leema hsve brought out the 10 year anniversary edition!
Latest News Articles

Thursday, 13 February 2020 | Gary

Valentine's Day offer: 20% off PX7 Silver and PI3 Gold until 17th February!

Tuesday, 3 December 2019 | Gary

Receive a free B&W Formation Audio streamer with certain 700 Series purchases!

Tuesday, 12 November 2019 | Gary

For a limited time, all new Roon Nucleus or Nucleus+ purchases receive £150 off the award winning Pro-Ject Audio Systems Stream Box S2 Ultra

Tuesday, 22 October 2019 | Gary

We have just taken delivery of the breathtaking Mola Mola range of products- On permanent demonstration

Remove everything that isn't the music, so what remains is the music

Friday, 18 October 2019 | Simon

Trade up to Meridian with 20% off when you trade in selected products

Tuesday, 1 October 2019 | Simon

Buy a Ruark R5 or R7 and get the MRx to use as an extension speaker with £150 discount!

Friday, 27 September 2019 | Gary

Purchase one of Cyrus's multi award winning CD Players with either the Pre2DAC, 82DAC or 6DAC amplifier and receive a free QXR upgrade worth £600!

Monday, 16 September 2019 | Simon

See the latest news from Roon, including their production facility move and facelift, here.

Monday, 2 September 2019 | Gary

Receive a brand new 2019 iPad free of charge when you order the Auralic Vega G1 Streaming DAC, from the 1st September running through until 31st December 2019.

Thursday, 1 August 2019 | Gary

Spend £599 upgrading your Cyrus amplifier or preamplifier to the NEW QXR specification and get a free full service worth £300*


Wednesday, 26 June 2019 | Gary

"Cyrus Summer Promotion 2019!" your chance to grab a new Cyrus One or One HD at a bargain price!

Tuesday, 18 June 2019 | Simon

Very Limited Edition AVID Ingenium Plug and Play in White available to pre order now!

Monday, 17 June 2019 | Simon

Free Grun adapter and cable with every Mavros Grun Cable purchase!

Wednesday, 1 May 2019 | Simon

Massive savings available on selected Mark Levinson products!

1 Comment

Thursday, 25 April 2019 |

Gary

Trade-in any old pair of speakers and receive 20% off RRP!

Wednesday, 13 March 2019 | Simon

Trade in any pair of old headphones and receive £200 off the Focal Elear headphones. Please note - this offer does not apply to in-ears/earbud headphones.

Wednesday, 19 December 2018 | Simon

TRADE IN ANY SPEAKERS IN WORKING CONDITION, REGARDLESS OF AGE OR BRAND, FOR 20% OFF ANY OF THE DALI RUBICON SPEAKERS:

Saturday, 8 December 2018 | Gary

NOW ON PERMANENT DEMONSTRATION. THIS HAS TO BE BE THE BEST INTEGRATED WE HAVE HEARD AT ANY PRICE.

Friday, 23 November 2018 | Simon

BUY THE MUSICAL FIDELITY M6 PRE AND PRX TOGETHER TO SAVE £498!

Simply add both products to your basket to see the discount.

Thursday, 15 November 2018 | Simon

Headphone amplifier and power supply available with 10% off as a package.

Shipping from 23rd November until stocks last!