News
Wednesday, 25 July 2018 | Simon
3 months FREE Qobuz with every Cyrus Soundkey purchased!
Wednesday, 18 July 2018 | Simon
We've reduced our Summer Sale prices even more for you! Click here to see
Monday, 16 July 2018
Excellent offer from Icon Audio, get a set of Icon Audio MFV3 Speakers for only £300.
Friday, 13 July 2018 | Simon
DYNAUDIO SUMMER PROMOTION!
Until the end of September save up to 30% on the Dynaudio Excite range of speakers, including the award winning X14 up to the X38.
Saturday, 7 April 2018 | Gary
Save your self £391.00 on this excellent Cyrus Phono Stage bundle to promote Record Store Day 2018.
Valid from 6th April and ends on 30th April.
Saturday, 10 March 2018 | Gary
Book a demo and listen to the excellent PMC Core. Now in store on permanent demonstration.
Home Demos on request
Saturday, 20 January 2018 | Gary
TRADE IN YOUR MERIDIAN HD621
and receive an EXCLUSIVE DISCOUNT when you upgrade to the brand new UHD722
1 Comment
Monday, 18 December 2017 |
Simon
ONLY £800 IN ANY FINISH UNTL 31 JANUARY 2018 SAVE £500!
Tuesday, 21 November 2017 | Simon
Meridian have decided to reduce the prices of the Explorer 2, the Prime Headphone Amplifier and the Prime PSU during the Christmas period. This offer will run from 21st November until 31st December.
Saturday, 11 November 2017 | Gary
We have very limited stock. once they're gone they're gone!
Friday, 28 July 2017 | Simon
Save big on music streaming subscription services with Auralic this summer!
Wednesday, 7 June 2017
We are able to confirm that there will be a number of new products coming soon to Meridian's award winning 200 series range!
Saturday, 3 June 2017 | Gary
Included in the bundle is the B&W 686 S2 loudspeakers, Rotel A10 integrated amplifier, and the Rotel CD-14 CD player
Friday, 12 May 2017
Take a look at our special offer on Goldring cartridges!
2 Comments
Saturday, 6 May 2017 |
Simon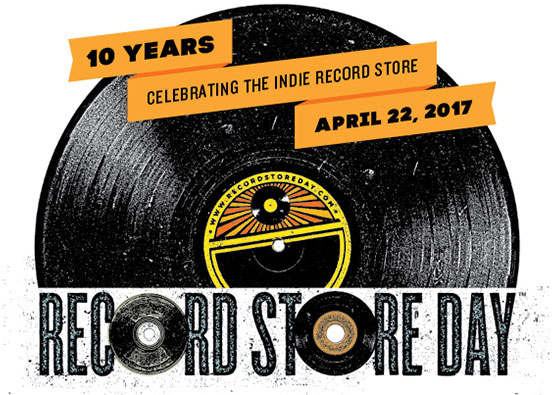 There's still some left! Record Store Day 2017 Rega turntables available, make sure you don't miss out!
Monday, 17 April 2017 | Gary
MARK LEVINSON NO 585 INTEGRATED AMPLIFIER
We are please to be able to offer our customers demonstrations on this stunning amplifier. We have to say its the best integrated we have ever heard.
Friday, 7 April 2017 | Simon
Trade in any brand or type of DAC and claim £200 towards the purchase of an irDAC2! £299 (£499 RRP)
Wednesday, 22 March 2017 | Simon
TO MARK THE RELEASE OF THE ALL NEW MERIDIAN REFERENCE TWO CHANNEL POWER AMPLIFIER 857, UNTIL 20TH MAY 2017 MERIDIAN HAVE A GREAT OFFER:
Tuesday, 28 February 2017
Pre-order a Prime Headphone Amplifier and Prime Power Supply and recieve an Explorer²!
Thursday, 23 February 2017 | Simon
Everyone loves a package deal, so here's some on Arcams What Hi-Fi 5 star Solo range
Latest News Articles

Thursday, 1 August 2019 | Gary

Spend £599 upgrading your Cyrus amplifier or preamplifier to the NEW QXR specification and get a free full service worth £300*


Wednesday, 26 June 2019 | Gary

"Cyrus Summer Promotion 2019!" your chance to grab a new Cyrus One or One HD at a bargain price!

Tuesday, 18 June 2019 | Simon

Very Limited Edition AVID Ingenium Plug and Play in White available to pre order now!

Monday, 17 June 2019 | Simon

Free Grun adapter and cable with every Mavros Grun Cable purchase!

Saturday, 1 June 2019 | Gary

Brand new trade in deals on Arcam - The Silver Celebration trade-in offer! See more here

Wednesday, 1 May 2019 | Simon

Massive savings available on selected Mark Levinson products!

Thursday, 25 April 2019 | Gary

Trade-in any old pair of speakers and receive 20% off RRP!

Wednesday, 13 March 2019 | Simon

Trade in any pair of old headphones and receive £200 off the Focal Elear headphones. Please note - this offer does not apply to in-ears/earbud headphones.

Wednesday, 19 December 2018 | Simon

TRADE IN ANY SPEAKERS IN WORKING CONDITION, REGARDLESS OF AGE OR BRAND, FOR 20% OFF ANY OF THE DALI RUBICON SPEAKERS:

Saturday, 8 December 2018 | Gary

NOW ON PERMANENT DEMONSTRATION. THIS HAS TO BE BE THE BEST INTEGRATED WE HAVE HEARD AT ANY PRICE.

Friday, 23 November 2018 | Simon

BUY THE MUSICAL FIDELITY M6 PRE AND PRX TOGETHER TO SAVE £498!

Simply add both products to your basket to see the discount.

Thursday, 15 November 2018 | Simon

Headphone amplifier and power supply available with 10% off as a package.

Shipping from 23rd November until stocks last!

1 Comment

Saturday, 10 November 2018 |

Gary

The new Rega Planar 8 will breath new life into your record collection. Prepare to hear your music like never before! Available now

Monday, 29 October 2018 | Simon

Order the new Billie Jean headphone and you will receive a free XB10 Bluetooth receiver worth £149! Order an SP1000 and you will receive a free CD ripper worth £399!

Tuesday, 16 October 2018 | Simon

From today until the close of the HiFi show at Windsor the DirectStream DAC retail price will reduce from £5,500 to £4,600. This represents a saving of £900!

Thursday, 4 October 2018 | Gary

Trade in any stereo or AV amplifier for 20% off the Cyrus One

Monday, 24 September 2018 | Gary

Klipsch®, a tech-driven audio company, is pleased to introduce its new 'Keepers of the Sound®' video series, which was inspired by audio pioneer and company founder Paul W. Klipsch, who created speakers to reproduce the power, detail and emotion of the live music experience in the home

Tuesday, 18 September 2018 | Simon

2 new colours! The DALI KATCH in Jet Black and Grape Leaf are now available to order alongside Dark Shadow

Saturday, 25 August 2018 | Gary

AVID Acutus Dark Turntable - Limited Edition

Only 100 being manufactured worldwide

"VINYL SONIC PRESENTATION AT IT'S FINEST"

1 Comment

Saturday, 4 August 2018 |

Gary

It doesn't take over your habitat like a huge old audiophile setup, there are no racks, no big towers, no cables to trip over. Instead, there's intelligence!